Starfish - Room E41 - Phone: 734-439-5166

Welcome to our Starfish community! In our preschool classroom, children are active participants in the process of learning new concepts through individual and group experiences and activities. Our students have many opportunities incorporated into their day to support the development of self-help and social skills, which are an important component of their transition to kindergarten.

Young children like to seek out activities and play experiences where they can make discoveries and achieve an understanding of their world. Each week our lesson plan will link together specific curriculum items integrating activities that reflect the children's interests. Through play, these activities support development in the HighScope Curriculum, which supports these experiences that children need to help them grow and prosper. The HighScope Curriculum's content areas and key developmental indicators (KDIs) are guideposts defining both our beliefs about how children develop and the actions we must take to support that development. HighScope's eight curriculum content areas are:

Approaches to Learning

Social and Emotional Development

Physical Development and Health

Language, Literacy, and Communication

Mathematics

Creative Arts

Science and Technology

Social Studies

Children have opportunities for hands-on experimenting and interactions with classmates, which encourages them to make predictions and experience outcomes in all areas of learning. There are also special activities, which include visits to the nature center, music, and gym. Through teacher-directed and child-initiated activities, teachers can observe and assess as children develop and strengthen their skills. These outcomes are shared with parents during conferences.

Our goal for children is a relationship-based environment with peers, teachers, and families working together to enhance learning, create friendships, and promote positive outcomes.
Starfish Teachers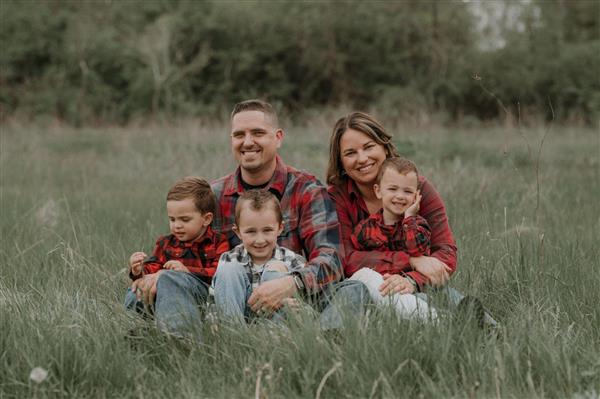 Phone:
Email:
Degrees and Certifications:
Mrs.

Monica Maury

My family life-
I live locally and love this area. My husband and I were blessed with three boys, David (6), Nathan and Lucas(both 3). I love to garden, exercise, read, and spend time with my family. We used to live in Marquette, MI and enjoy visiting there every chance we can! We love the snow.

My professional experiences-
I have completed my Masters in Cognitive Impairment and Early Childhood Education from Eastern Michigan University. I also graduated from Eastern Michigan University with my bachelors in Speech Pathology/elementary education. I have 18 years of Early Childhood Education experience including ECSE, Head Start, GSRP, Montessori and tuition preschool.

My Philosophy-
In the classroom, I believe that building a community is important to student security and ability to thrive. My expertise is classroom management and building relationships. The environment is typically relaxed and I work with students to develop interest and scaffold learning. I start each day with yoga to help with self-regulation and self-calming tools. During lesson planning, I work with my teaching team to discuss what they have seen in small groups and develop academics based on conversations. I use multiple practices to guide my instruction. I have a background in Highscope, Montesorri and Creative Curriculum.